About Us
Duncan and Louise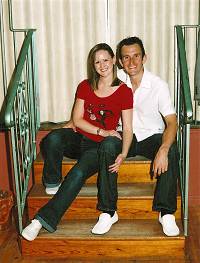 Our passion for dance started back in 2003 when we attended some modern jive classes. We were hooked from day one! However, as there were no regular swing classes in the Plymouth area, we didn't get into swing properly until we spent a year travelling and working in Australia. On our return, brimming with enthusiasm, we attended UK and European dance events before setting up Mad About Swing and bringing our love of Lindy Hop to Plymouth.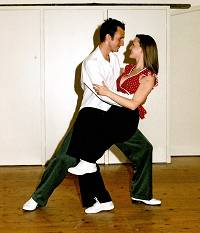 The further you progress with dancing, the more you realise how much more there is to learn. We're continually inspired, and our passion ignited, by leading dancers, both past and present. As well as teaching at events across the UK, we attend regular workshops and events around the world and revel in learning from, and working with, a diverse range of people.
Having built a successful and continually growing swing dance scene in Plymouth, we're still as passionate about dancing as ever. We feel very fortunate that the people we attract to our classes are so friendly, fascinating and supportive.
Despite the dedication we have for dancing we do have day jobs too. Duncan is a Primary School Teacher and Louise is a Quality and Environmental Manager. As parents of two young boys, our lives are somewhat hectic. In the little free time that we have, there's nothing we enjoy more than eating out accompanied by a delicious bottle of wine. We also enjoy entertaining at home, music, theatre, travelling and our beautiful local countryside.
Teri and Matt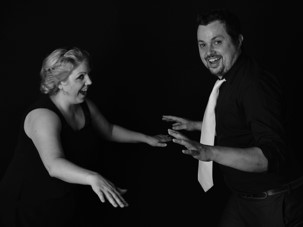 Matt and Teri met through their love of lindy in 2008. They have now been dancing together regularly for six years and teaching together ad-hoc for three.
Their mutual enjoyment of swing dancing has taken them to various events and camps across the UK, where they have learned from some of the most respected and influential swing dance teachers of the current time. They want to share this varied knowledge with people who want to learn how to do the lindy hop, and to get a good grasp of the basics and foundations.
They have a fun, informative teaching style and believe that the best way to learn is to do. Their beginner classes are aimed at learning fundamentals and building upon them in order to progress in the dance. Their approach enables people to learn to dance lindy hop in a friendly and comfortable environment.